Welcome to The Welding Shop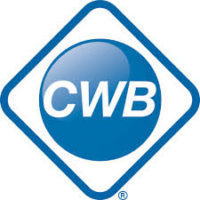 For well over forty-five years, our business has been focused on offering welding, complete custom metal fabrication from concept, design and drafting to fabrication and finishing. Located here in Calgary, we offer mobile and in-shop welding and custom fabrication services. Our knowledgeable and experienced certified welders can build, modify or repair to your specifications. We specialize in steel, aluminum, stainless and cast iron materials.
If you're looking for an affordable welding service, contact one of our representatives today for a quote on your next project.

Our well-equipped shop can handle all types of repairs no matter how big or
small the project is.
Our large mobile fleet is fully equipped
for virtually any on-site welding or metal repair service call.
With years of experience & all the internal resources required, we offer the highest quality custom fabrication.
We are experienced in fabricating and erecting steel projects for both the commercial and industrial sectors.

The Welding Shop will repair or custom fabricate anything made of metal. If it's too big for the shop or can't be moved, we'll bring our portable welding platform to you!

Visit us on YouTube to watch our video,
"Building a Smart Car Hydraulic Loader Bed"